It's hard to believe that Dexterity has already been in operation for 18 months, that a year and a half has passed since the launch of Tim Shaw's Blitz Your Life
. We've been constantly growing and learning and evolving, moving with all of the nimbleness and finesse that our name implies.
From data cleanup to sales initiatives, from full publishing projects to outsource marketing campaigns and stand-alone editorial services, we've been fortunate to work with talented authors, other publishing professionals, and our partners across the spectrum of the books business, which is exactly what we love to do.
The Dexterity Collective, our community of like-minded publishing talent, has grown, too. To date we've worked with more than two dozen service providers and small book-related firms, providing custom solutions to meet our project and client needs.
Finally, and I know that some of our friends, family, and industry colleagues have already heard, but our work is getting noticed. Whether it's the two Benjamin Franklin awards Blitz Your Life picked up, including the Bill Fisher Award for Best First Book by a new publisher—or letters from readers saying that our food addiction devotional Satisfied has saved their lives—or a shoutout from music artist Natalie Grant to her 300,000 Instagram followers praising our April Mother's Day release Same Here, Sisterfriend—our books are connecting with readers, and they're reaching the market with excellence.
Which makes me even more pleased to officially announce the launch of the newly redesigned Dexterity site and branding, so we can represent the Dexterity Collective's talent and our author's work and messages even more effectively. Take a look around, and you'll see a broader showcase of our titles, some testimonials from our clients, and better connection points and information for our clients and partners, be they authors, booksellers, other publishers, or content related brands.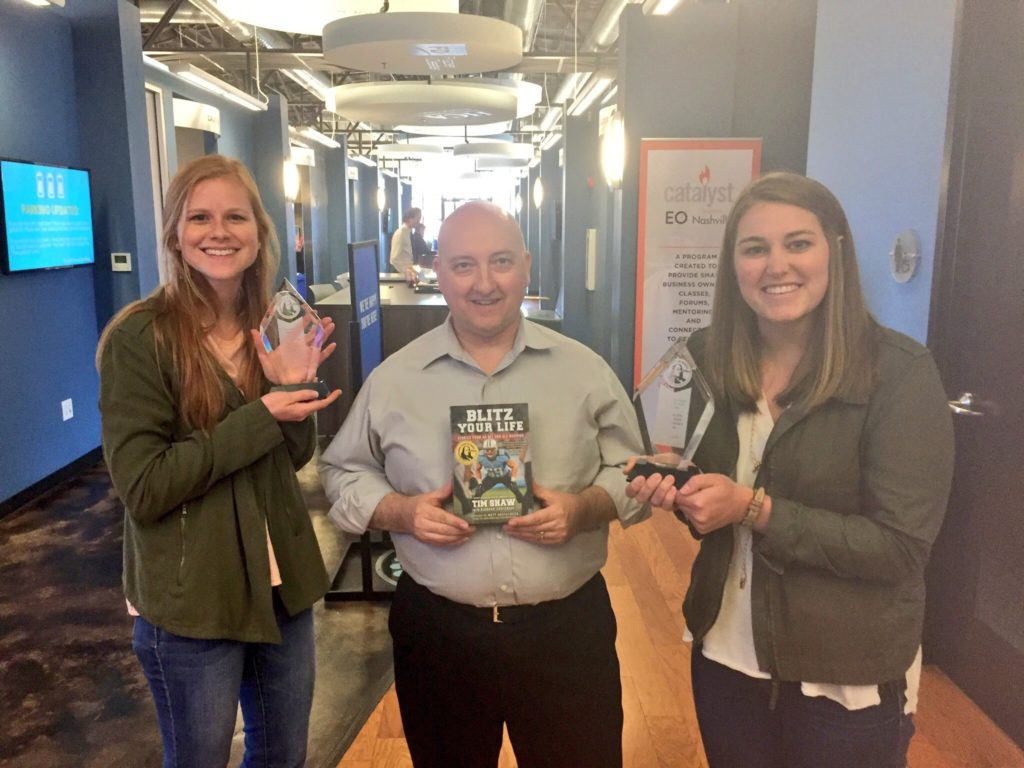 In addition to the new site and with this first post, we're launching the Dexterity blog, and in the weeks ahead we'll be adding a newsletter to the mix, combining conversations about the future of publishing, book business best practices, and thoughts on the mix of startup life, business, technology, and lives spent around books. We'll be including resources for indie authors, guest posts from the Collective, and news and updates about our clients and books, to boot. So sign up for our mailing list, take a look around, and know we're grateful to each and every one of you for stopping by. Wherever you are on your writing or publishing journey, we hope you're finding the Dexterity you need to thrive in this ever-changing business of books.